Staff
Our dedicated staff are here to provide support, compassion, and information to help you through your journey of grief and the celebration of your loved one's life.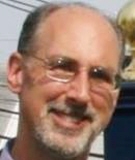 Michael Z. Levandoski
Funeral Director - N.J. Lic. No. 3348
Michael Z. Levandoski is a funeral director with the Levandoski - Grillo Funeral Home & Cremation Service. Michael was born in 1954. His hometown was Bloomfield, New Jersey where he had lived until 1994. Then he, his wife Marybeth and their two daughters, Kristin and Karen moved to Montclair, New Jersey. Mike attended Saint Valentine Grammar School, graduating in 1968. He then attended Essex Catholic High School, in Newark and graduated in 1972. Mike then attended Bloomfield College and graduated with an Associate Degree in Liberal Arts. After serving the required two years as an intern at Haeberle and Barth Funeral Home in Irvington and Union, Mike went on to complete the one year mortuary science training courses at American Academy-McAllister Institute in New York City, graduating Cum-Laude. Mike has been employed at the funeral home since 1973.

In 2015, Michael decided to begin to retire. That meant passing on his family funeral home to another family to proudly continue serving the families of Bloomfield. Both Nick and Mike will be working together at the funeral home in the coming years, ensuring that legacy of compassion and professionalism from the Levandoski family is carried on.

Michael still plays an important part of the daily operations of the funeral home. He is always available when friends wish for him to handle family funeral services.
In his retirement now he enjoys golfing and fishing on the lake.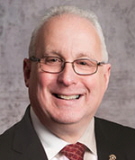 Ron Mowad
Preplanning Specialist / Funeral Director N.J. Lic. No. 3352
Ron has been a N.J. Licensed Funeral Director since 1977, specializing in advance funeral planning since 1994. He has been trained as a Certified Preplanning Consultant by the National Funeral Directors Association. His primary focus is to help families preplan funeral, cemetery, and cremation arrangements in advance, while emotions are calm and rational decisions may be made. Ron served as President of the New Jersey State Funeral Directors Association and is active in his community. He is a member of the Union Township Chamber of Commerce, serving on the board of directors; member and past president of the Rotary Club of Union; member of the Union Council 4505 Knights of Columbus; and parishioner of Holy Spirit Church, Union, serving as an usher and bereavement support group facilitator. Ron and his wife Mary reside in Union, have four children, enjoy road trips, and spending time with their three grandchildren.
Levandoski-Grillo Funeral Home & Cremation Service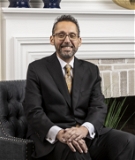 Nicholas J. Grillo
Owner/Manager N.J. Lic. No. 4795
NJGFD581@yahoo.com
Nicholas J. Grillo was born on May 1, 1981 in Jersey City he was resident of North Arlington since 1983, he has spent most of his life in Jersey City. A graduate of Holy Rosary School, Jersey City, he was raised in the close-knit Italian American community of downtown Jersey City. In 1995, he went on to Queen of Peace High School, North Arlington.
By the age of 17, Nick accepted his first position as a Parish Music Director/Organist for St. Joseph's Church, East Orange. This was the beginning of many years in Liturgical Music and active participation in the Church, both in music and in fundraising. In 2005, he graduated from Caldwell College (now Caldwell University) with his B.A. in Music. After serving for several years as Music Director and Organist for Our Lady of Mount Carmel Church in the Ironbound section of Newark and St. Cecilia Church in Kearny, Nick returned in October of 2013 as the Organist and Music Director of his parish, Holy Rosary Church, Jersey City.
Having developed a great love for serving others through his music ministry he sought out additional ways to share his talents. Immediately after he graduated from Caldwell College, Nick decided to consider a future in Funeral Directing. In 2005, he began his internship with the Introcaso- Angelo Funeral Home in Jersey City. He entered the American Academy McAllister Institute of Funeral Service, in New York City and graduated in August of 2007. He was a intern & funeral director with the Introcaso-Angelo Funeral Home for 10 years.

In March 2015, he completed his purchase of the Levandoski Funeral Home of Bloomfield, New Jersey. Now known as Levandoski-Grillo Funeral Home & Cremation Service, Nick is looking forward to serving the many families of Bloomfield, Montclair, Glenridge, Nutley and surrounding areas as many have Jersey City origins.
In September of 2021, Nick expanded to Union County purchasing the Union Funeral Home - Lytwyn & Lytwyn, another long established funeral home founded in 1936 in Irvington and in Union since 1980. Once again, Nick worked close with Theodore Lytwyn on the transition and continues to keep the Lytwyn family close in serving many of the Ukrainian Families what have trusted the Lytwyn's for decades. The facility underwent a $400,000 renovation and is one of the premier funeral homes in the area.

Nick, compassionate and sensitive to the needs and feelings of grieving families, strives to always give thoughtful service and to help alleviate their burden at their time of need.


Nicholas has served / currently serves as:
President of the Jersey City Columbus Day Parade Committee
Past President of UNICO - Jersey City Chapter
Past President of the Hudson County Funeral Directors Association
Member of the Dante Alighieri Society
Member of the Sons of Italy
Member of the National Italian American Foundation
Associate Member of the Italian American Police Society of New Jersey
Member of the Bloomfield Chapter of UNICO
Andrew LaBruno
Director of Community Relations
Andrew has decades of experience in community relations through his background in law enforcement, municipal government, and as a community organizer. Andrew also serves as the Mayor of the Borough of Dumont, New Jersey, and is the Founder of the Dumont Community Group, a 501c3 non-profit organization that creates a positive change by developing and producing community events to bring residents and the business community together.

Andrew brings his expertise to our family at Levanoski-Grillo to build and develop relationships with our local communities and their members and support our mission, vision, and values by facilitating our commitment to community relations. Andrew's role will create in-person and virtual events for individuals to learn more about our services, options, and resources offered by our partners. Andrew will also engage with our local businesses and municipal governments to build relationships and foster positive community events that benefit our neighbors and surrounding communities.